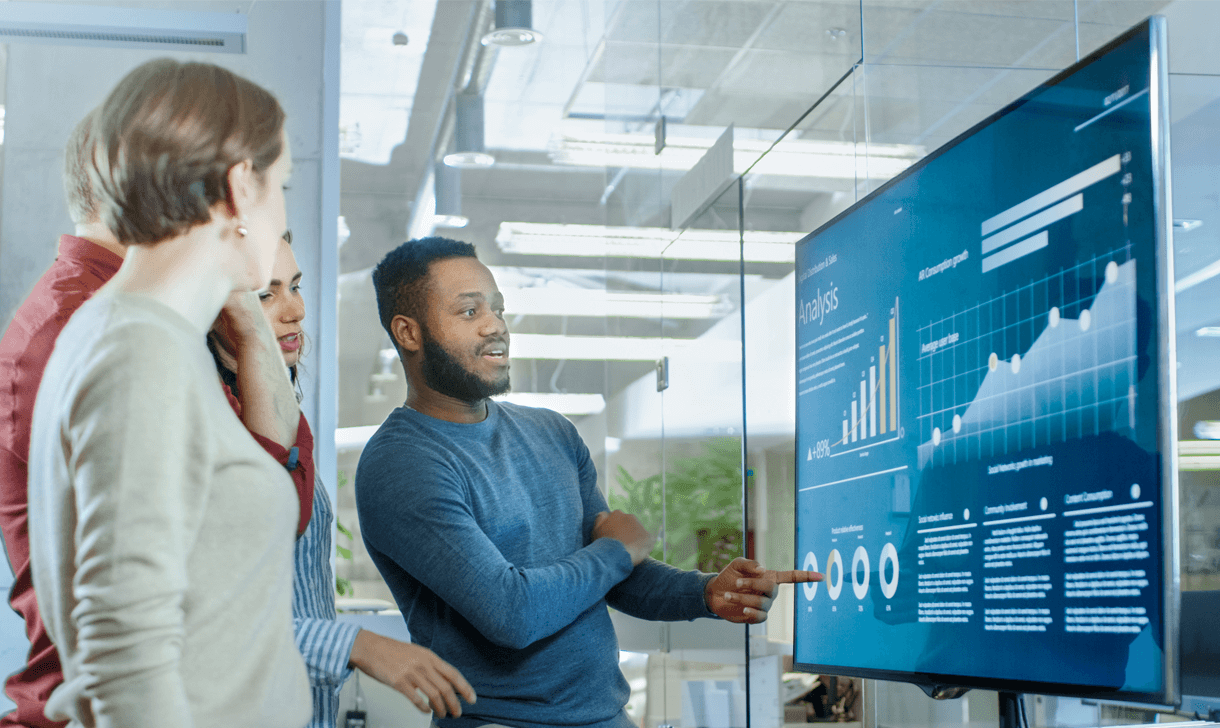 Simplified Conferencing Solutions
Collaborate with No Limitations.
Our holistic Simplified Conferencing Solution (SCS) system takes the complexity out of building and managing your conference room and collaboration tools and keeps them running smoothly.
Connect with our Team
Read more
A Turnkey Service for Your Conference Room.
From setting up your digital displays, to implementing a collaborative conference room solution, that can seamlessly integrate with your current system, we'll take care of the implementation, so you can get back to collaborating!
You select your display and any upgrades, we do the rest.
What's included in SCS?
Interactive 4K Flat Panel

Built-in Windows PC (Windows 10 OS)
2 Built-in 1080p Wide-Angle Cameras
Built-in Microphone and Speakers

Microsoft Whiteboard Software
Barco — Two Clickshare Buttons
IP-Controlled Power Conditioner
Installation & PC Configuration
Remote Troubleshooting/Support
Guaranteed 48-hour Replacement Policy
Annual Equipment Checkups
4-Year Technology Refresh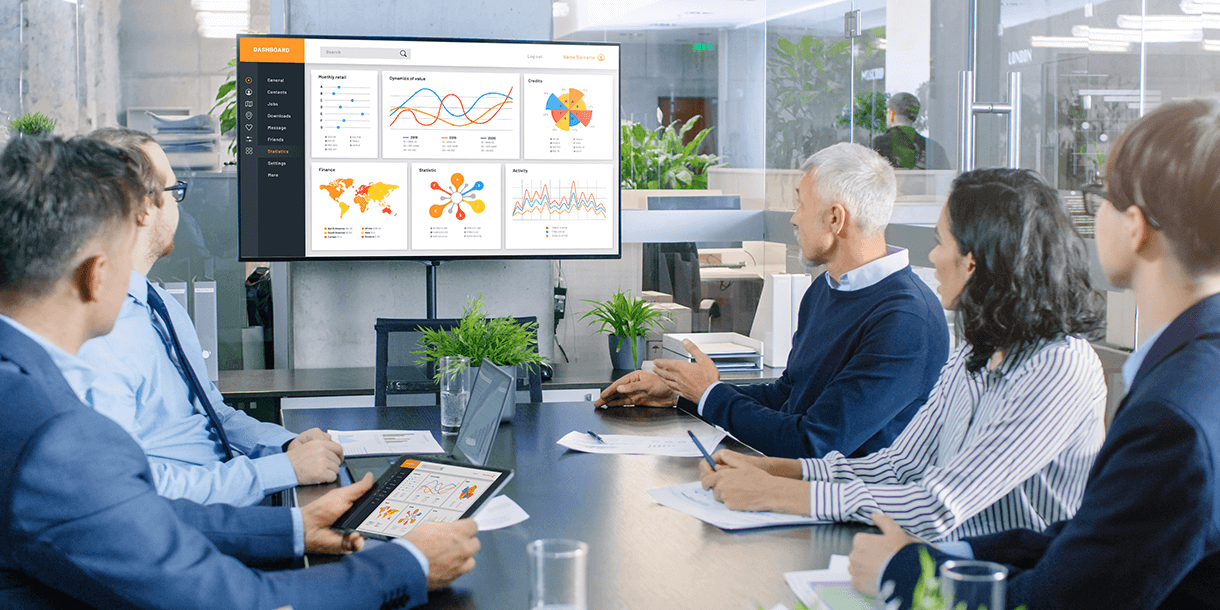 Tailor-Made for Your Business
Whether you're sharing ideas in one room, or collaborating across the world, you can rely on a simple, consistent conferencing experience, every time.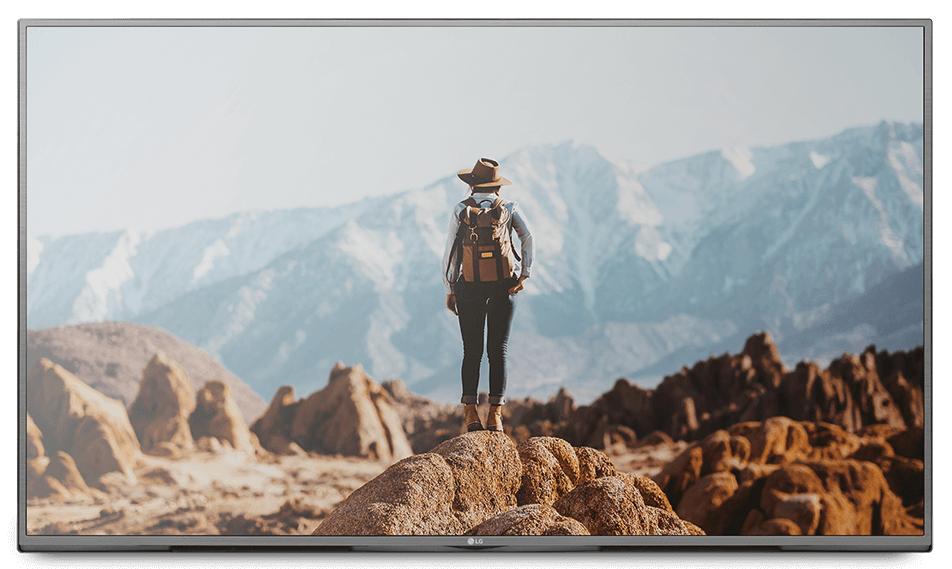 Say Goodbye To
Complicated Conferencing
Outdated Equipment
Restrictive Software
Complex Audio Visual Tools
Expensive Configuration
Solo Troubleshooting (A.K.A. Google)
Content & Conference Rooms: Designed for You
Our industry leading service, powerful software, beautiful displays, and custom products make collaboration – inside and outside of your business – easy.
Connect with our Team