Digital Signage Content Manager
Powered by WallBoard
Eye-catching digital signage content is easier than ever! Create beautiful designs in minutes or have our team of expert designers craft your content.
Get Started Learn More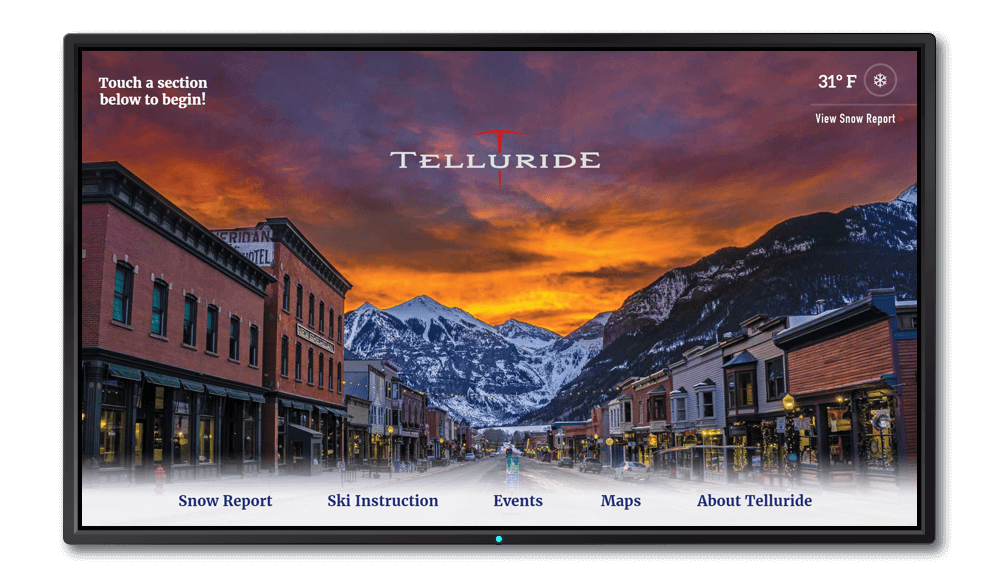 Signage software that amazes at every turn
Our cloud-based Digital Signage Content Manager solution provides a single system to effortlessly manage your content and displays.
See How Our Software Works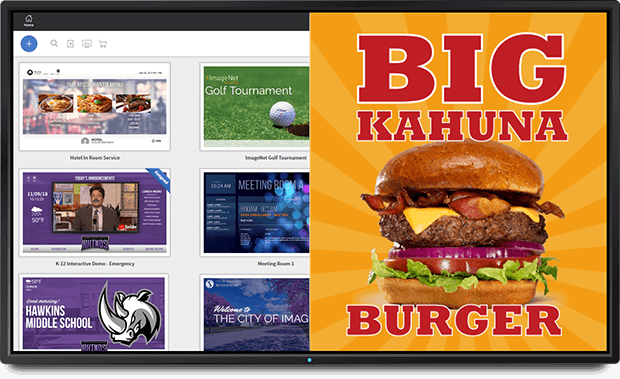 Breathtaking digital content that inspires your audience
Our professional graphic design team can act as your own personal designers, creating digital content that reflects your brand and mission statement!
Learn About Digital Signage Design
How It Works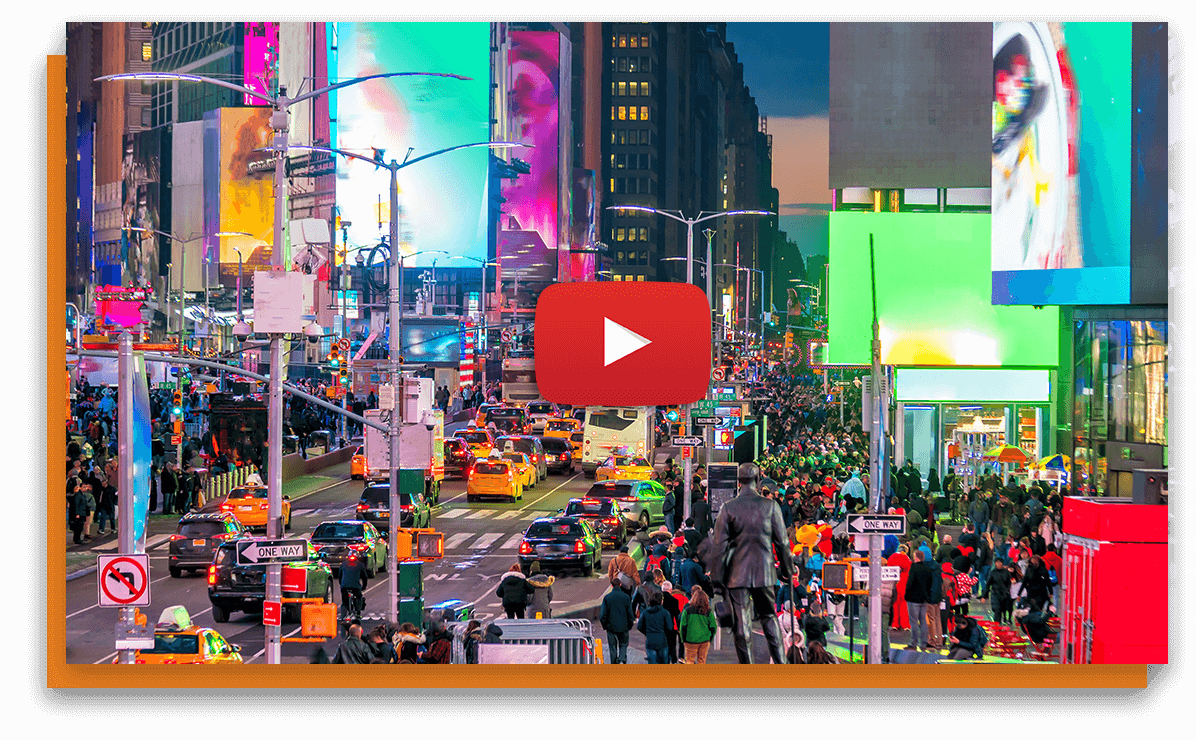 Content & Device Dashboard
We provide everything that you need to build and maintain a professionally-designed and engaging digital signage network.
Add new or curate existing content.
Manage users' ability to edit and control content.
Broadcast emergency alerts to all displays quickly.
Push general content to all displays or localized content to grouped displays.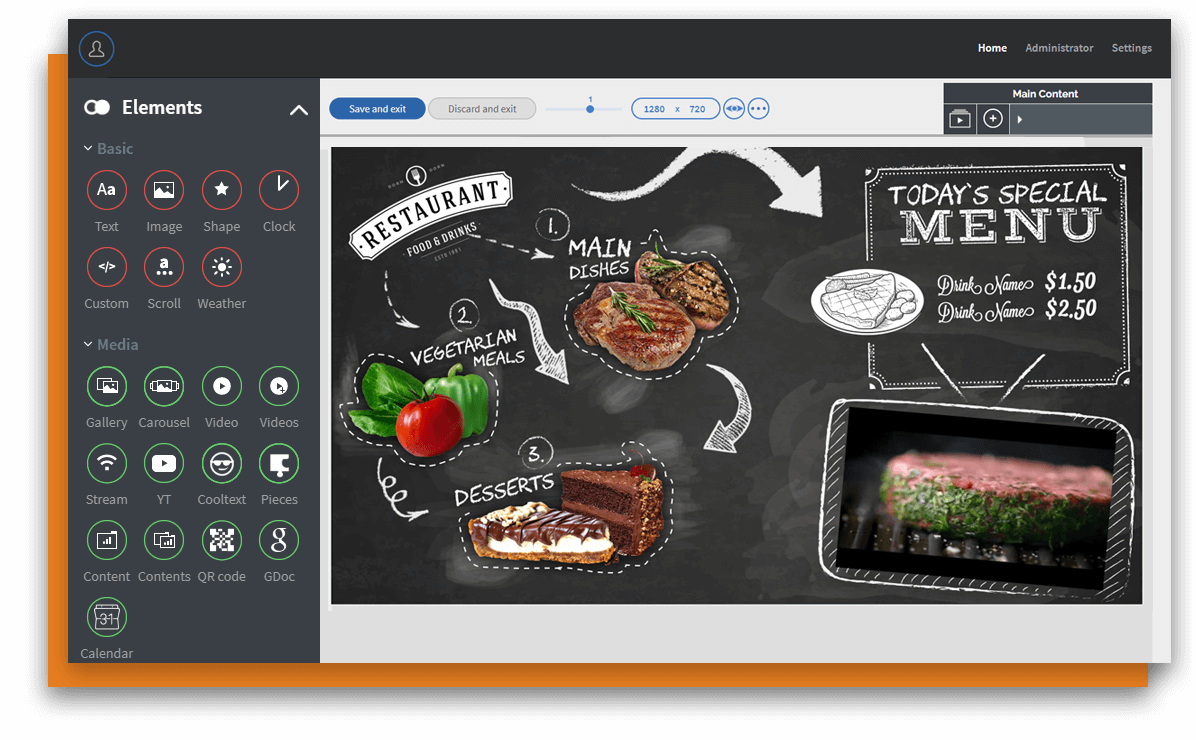 Content Design Editor
Edit your content directly in your browser with our powerful design editor.
Easily insert images, video, live weather, Youtube feeds, dynamic charts, stock tickers, data sources, and interactive elements.
Make your content come alive with pre-built transitions and animations.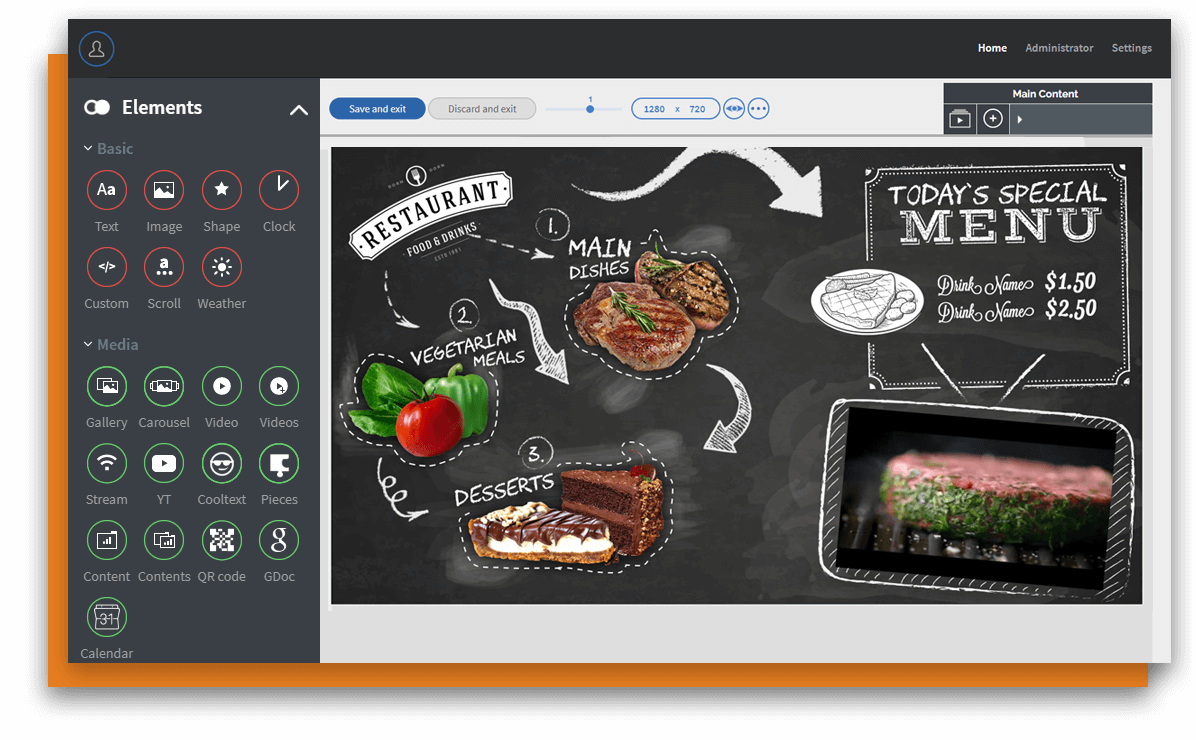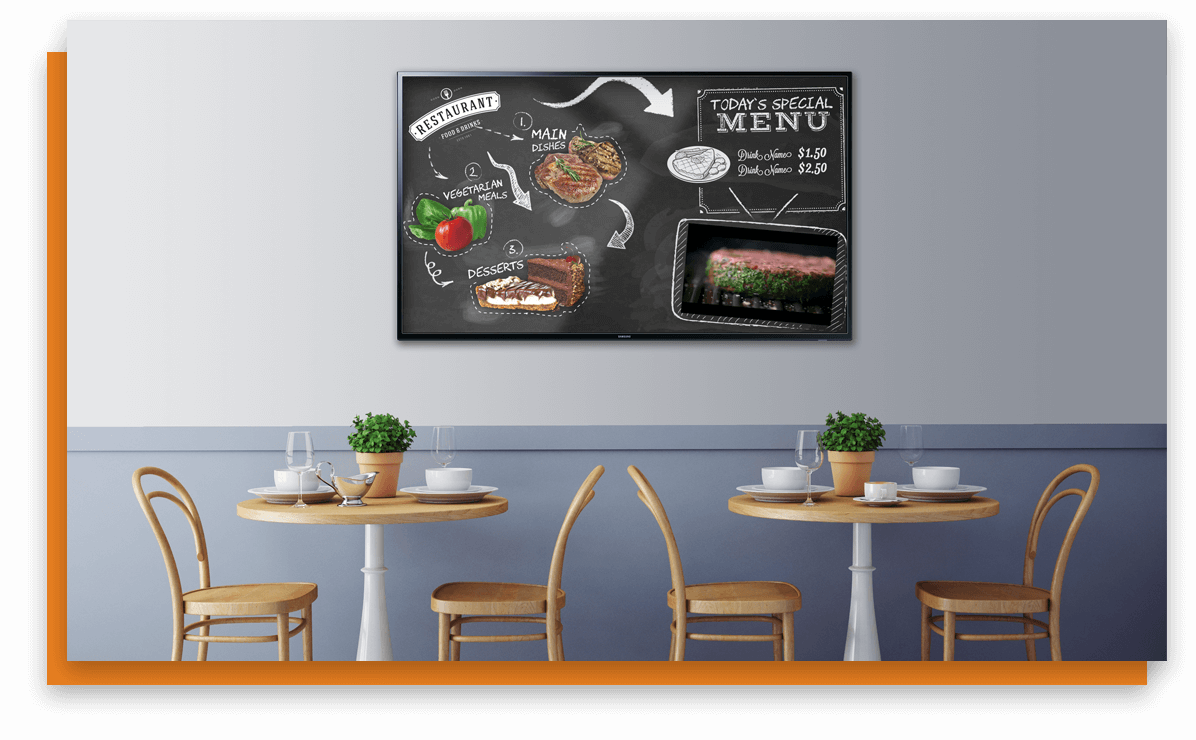 Push to Display Simplicity
Ready to show off your content to the world? Sending content to your devices is as simple as pairing your content to your display!
Specify date/time on which certain content plays.
Build playlists to organize your content playback.
Digital Signage Design
Leverage our creative team to ensure you always have beautiful, well-designed graphics to display.
With our Signage Content Manager, you can request designs directly from one of our in-house, expert graphic designers. You'll receive custom content, tailored to your organization, delivered directly to your displays.
Our Designers Can Help You:
Promote Your Latest Products
Announce Upcoming Events
Educate Employees
Inspire Your Audience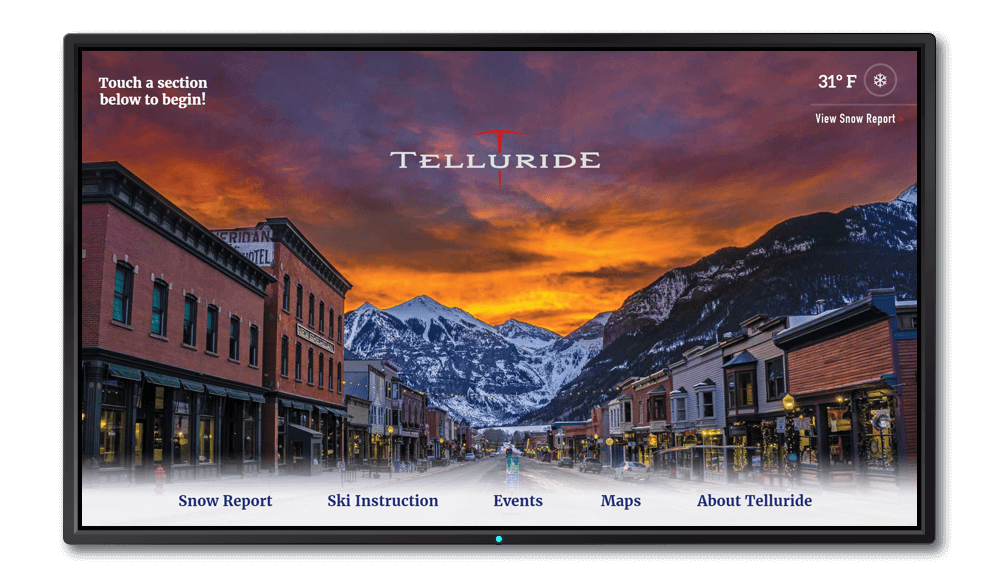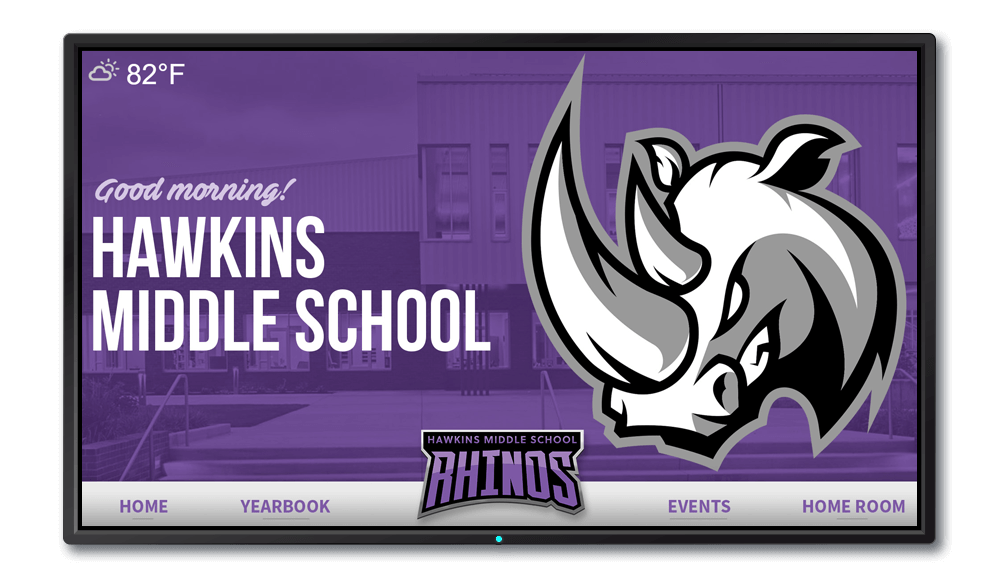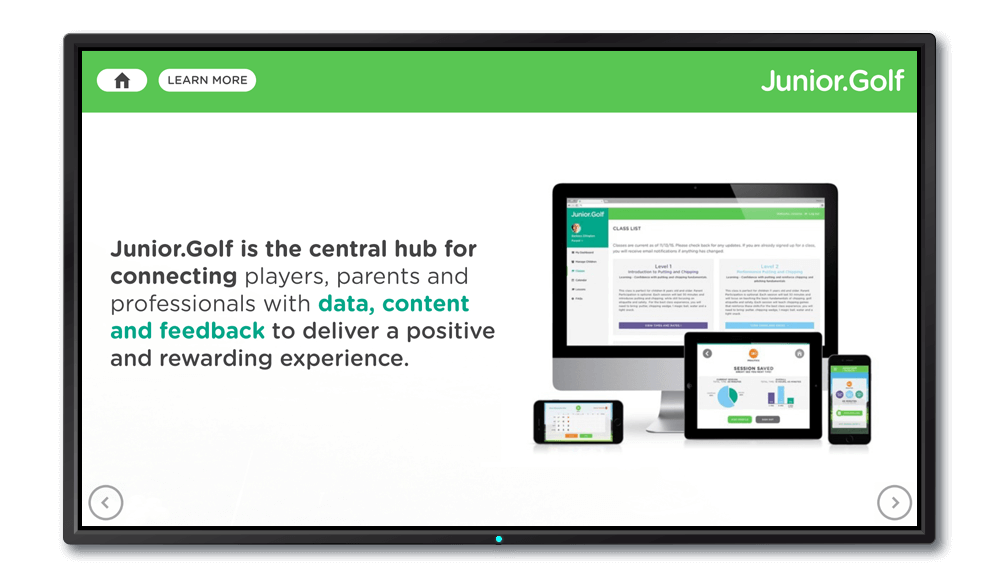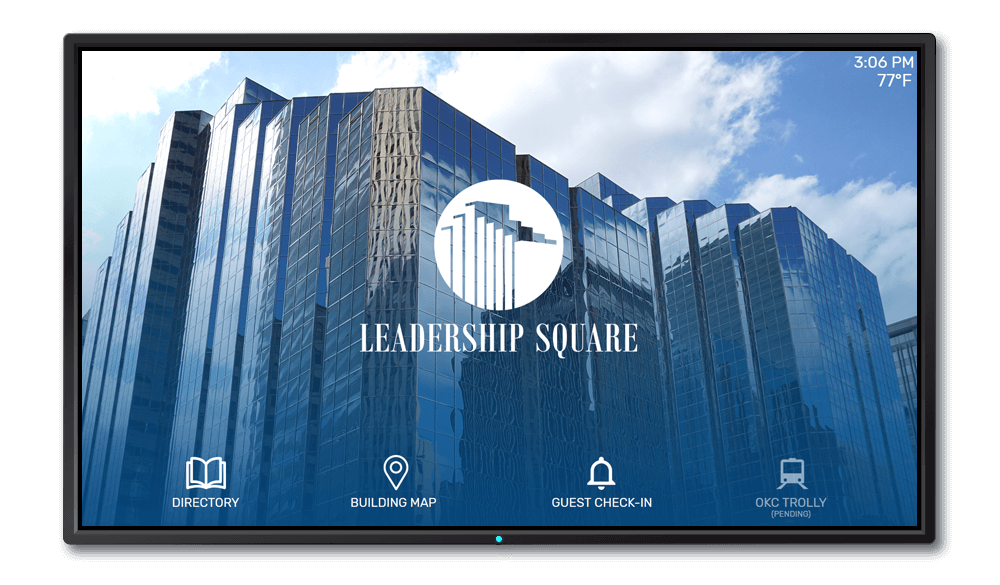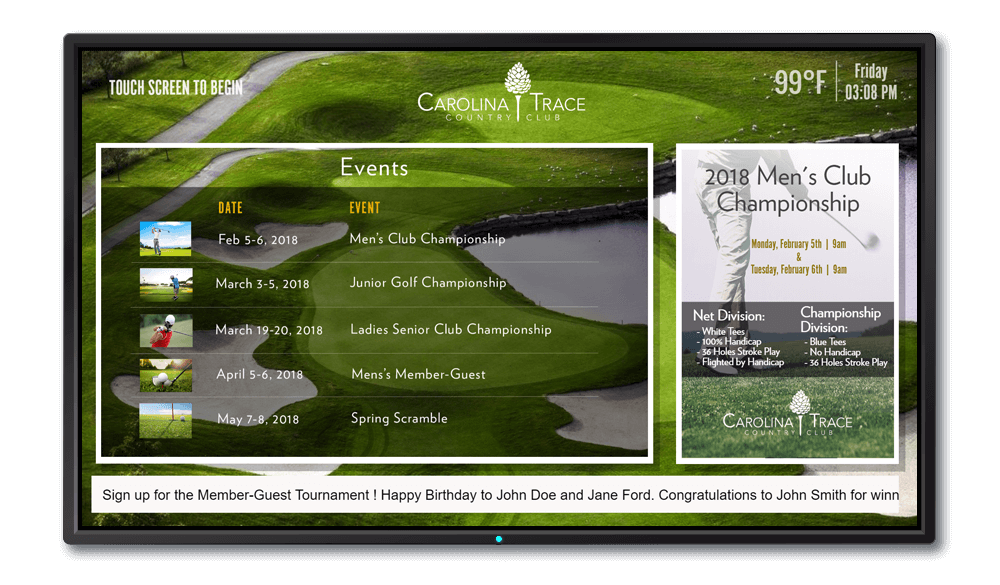 Content Templates
Engage your audience with consistently fresh, ready-made templates. Just drag and drop into the schedule to add more and more content to your programming.
Preview Some Content Templates
How is Digital Signage Being Used?
Improved Patient & Visitor Experience with Hospital Directories
Up to-date-with Local Traffic & Weather Reports
The Latest Entertainment & Sports News
Daily Restaurant Menu Boards
Self-Service Kiosks
Live Social Media Feeds
Interactive Wayfinding
Video Walls
What's Included with your Subscription
Digital Signage Content Manager software license
Media player hardware
Content template library access
Portal setup and configuration
3 hour user training
Business Day Tech Support
Get Started